A collection of fresh poetry, short fiction and non fiction
from established and emerging writers.
Featuring
Kara Lindstrom
Fraylie Nord
Charles Rafferty
Eric Boyd
Emily Borgman
Travis Kiger
Fred Dale
Lara Prescott
Jerry Vanleperen
Martin Fulmer
John Davis, JR.
Robin McLean
Jennifer Bundy
William Trowbridge
Sohrab Homi Fracis
Leah Sewell
Mitchell Grabois
Sara Walters
Nan Kavanaugh
Joshua Huber
Jason Dean Arnold
Drew Bond
Jamie Wendt
Mary Carroll-Hackett
Charity Gingerich
CR Resetarits
Andres Rojas
Cover Art & Layout
Sean Tucker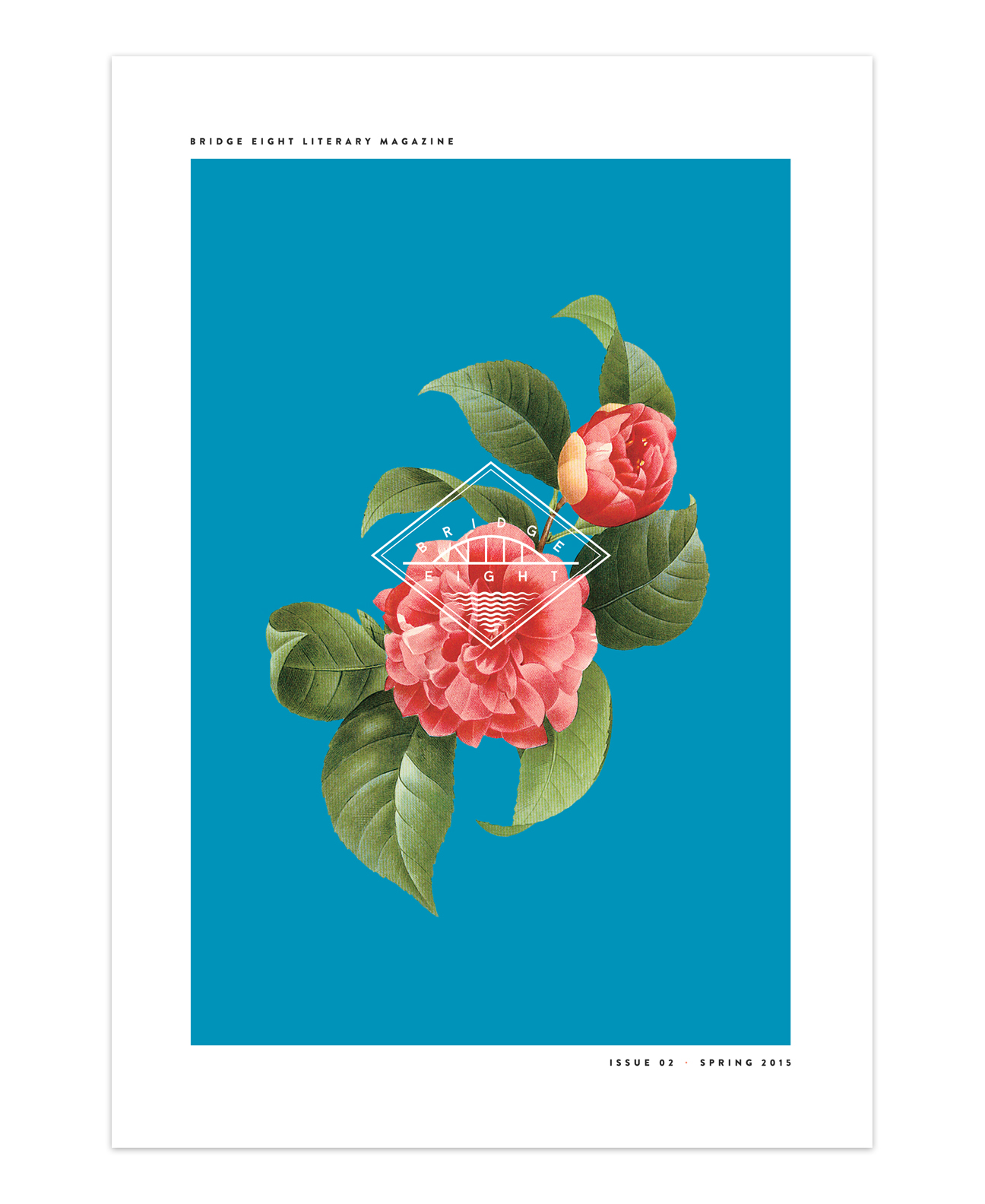 ---
Reviews
"With the publication of its first issue, Bridge Eight delivered on its promise to help establish Jacksonville's burgeoning literary culture. The second issue brings Jacksonville to a national market and the nation to Northeast Florida. You'll read about a bridge in Baghdad in 1926, a boy destroying flower pots behind his father's greenhouse, the two weeks mosquitos take to starve in Florida's Osceola National Forest, and how a Oaxaca woman learned to tan human hide. And the entire issue does what Bridge Eight writer Sara Walters says she aims to do: to create "images that feel and sound rather than simply say."
– Tim Gilmore, Author of many titles including In Search of Eartha White, Storehouse for the People.
---
Stay informed
To learn about the release of our next issue, or hear about our next event,
please drop your email below. We hate spam, so promise never
to send anything unrelated to Bridge Eight.