Issue 02
A collection of fresh poetry, short fiction and creative non fiction
from established and emerging writers in the Southeast and across the US.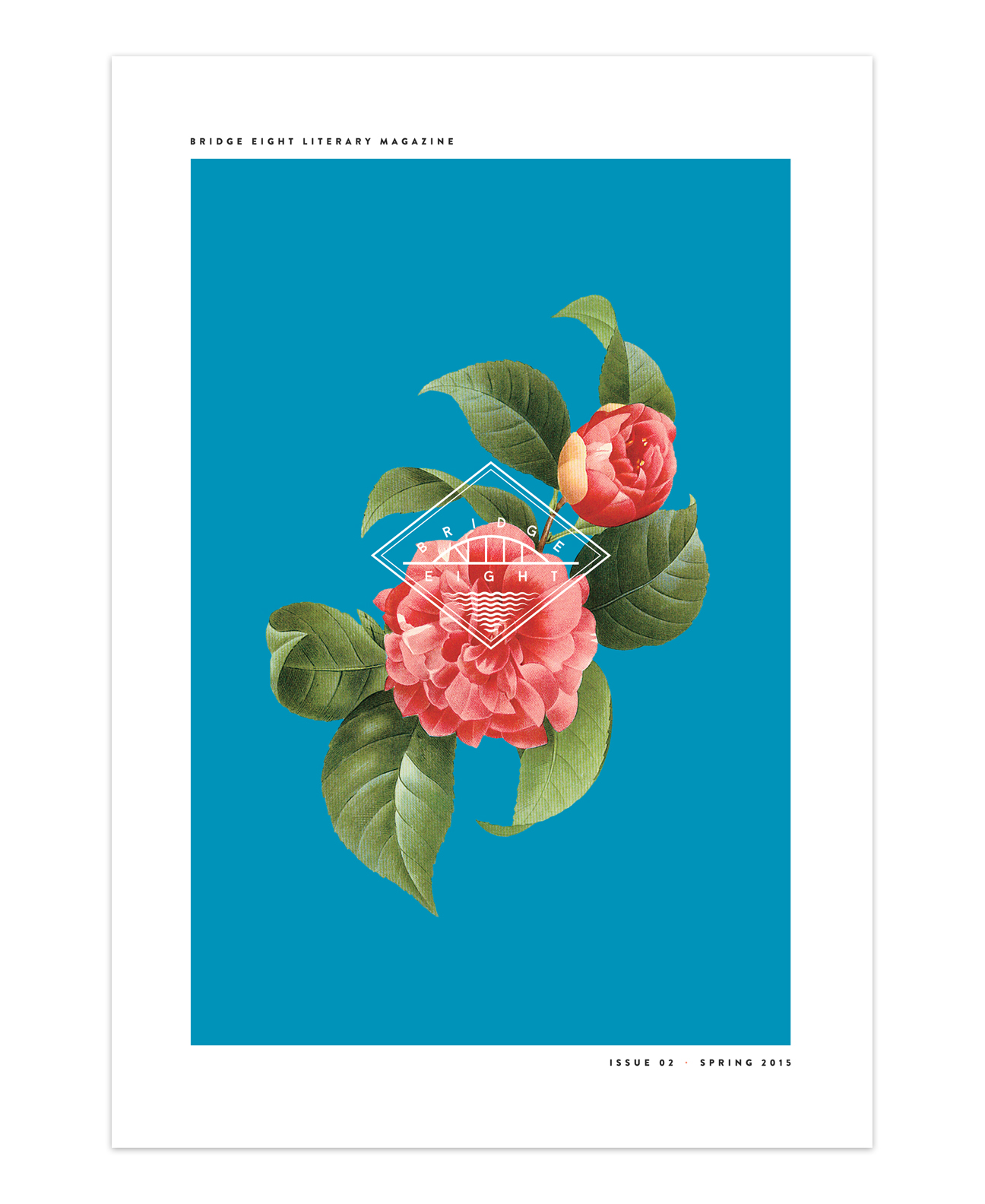 7×10 inches • 112 pages • Matte Laminate Cover
With Works by:
Kara Lindstrom
Fraylie Nord
Charles Rafferty
Eric Boyd
Emily Borgman
Travis Kiger
Fred Dale
Lara Prescott
Jerry Vanleperen
Martin Fulmer
John Davis, JR.
Robin McLean
Jennifer Bundy
William Trowbridge
Sohrab Homi Fracis
Leah Sewell
Mitchell Grabois
Sara Walters
Nan Kavanaugh
Joshua Huber
Jason Dean Arnold
Drew Bond
Jamie Wendt
Mary Carroll-Hackett
Charity Gingerich
CR Resetarits
Andres Rojas
Cover Art & Layout by:
Sean Tucker
---
Issue 02 Reviews
With the publication of its first issue, Bridge Eight delivered on its promise to help establish Jacksonville's burgeoning literary culture. The second issue brings Jacksonville to a national market and the nation to Northeast Florida. You'll read about a bridge in Baghdad in 1926, a boy destroying flower pots behind his father's greenhouse, the two weeks mosquitos take to starve in Florida's Osceola National Forest, and how a Oaxaca woman learned to tan human hide. And the entire issue does what Bridge Eight writer Sara Walters says she aims to do: to create "images that feel and sound rather than simply say.
– Tim Gilmore, Author of many titles including In Search of Eartha White, Storehouse for the People.
Bridge Eight Reviews
"Bridge Eight is vital, because Jacksonville needs its stories told 
so we might better know ourselves, so the future might know us as well."
-Al Letson
Host/Executive Producer of NPR/PRX's State of the Re:Union

"Bridge Eight is the new bright spot in Jacksonville's up and coming literary scene."
-Jeni O'Donnell
Chamblin's Uptown, General Manager

"The publication of Bridge Eight's stunning first issue is something this writer
and the rest of the literary community have been waiting for a long time."
-Liz Flaisig
Creative Writing Chair, Douglas Anderson a School of the Arts

"Bridge Eight is a feast for the eyes, ears, fingers and mind."
-Jim Draper
Artist

---
Stay informed
To learn about the release of our next issue, or hear about our next event,
please drop your email below. We hate spam, so promise never
to send anything unrelated to Bridge Eight.