What's Next?
Learn about new events and releases.
Drop your email below.
 Past Events

May 1 • 7PM • FREE
Babs' Lab (CORK Arts Studio)
Sarah Gerard's debut novel Binary Star was a finalist for the Los Angeles Times Award for First Fiction and appeared on several national Book of the Year lists. Gerard's ascent in the literary scene continues with SUNSHINE STATE: Essays a stunning collection in which she uses her experiences growing up along Florida's Gulf Coast to explore intimacy, addiction, identity, religion, homelessness, incarceration, and so much more.
Blending memoir with investigative journalism, the essays in SUNSHINE STATE ask big and daring questions: what it means to be from a place, and how that place defines us; to what extent we can heal each other, and ourselves; what it means to be with or without a home; how we define success, and how that definition sculpts our environment; and finally, how we're connected to each other and the rest of the natural world. Growing up in Florida, Gerard was shaped by the state's extremes of poverty and wealth, rampant drug use, and unique ecosystem. She now lives in New York, but her home state continues to mold her and form an integral part of her identity.
Her short stories, essays, interviews, and criticism have appeared in The New York Times, Granta, Vice, BOMB Magazine, and other journals, as well as anthologies. She's been supported by fellowships and residencies from Yaddo, Tin House, and PlatteForum. She writes a monthly column on food for Hazlitt and teaches writing in New York City.
"Gerard is a virtuoso of language, which in her hands is precise, unlabored, and quietly wrought with emotion…. She is also a very diligent journalist…. Brave, keenly observational, and humanitarian… Gerard's collection leaves an indelible impression."
—Publishers Weekly, starred review

Abridged.
Bridge Eight's semi regular reading series that showcases writers making an impact, both in Jacksonville and beyond.
Saturday, Oct. 15
7PM • FREE
Vagabond Coffee Co.
934 Edgewood Ave. S.
Murray Hill, Jacksonville, FL 32205
Featuring:
Julie Bloemeke | Poetry
Julie E. Bloemeke is currently working on her first full-length book of poetry. Her manuscript, Slide to Unlock, was chosen by Stephen Dunn as finalist for the 2016 May Swenson Poetry Award through University Press of Colorado and Utah State University Press. Slide to Unlock has also been a semifinalist in six book prizes: the 2016 Crab Orchard Review Poetry Open Competition, the 2015 and 2016 Washington Prize through Word Works, the 2015 Hudson Prize through Black Lawrence Press, and the 2014 and 2015 Crab Orchard Review First Book Award with Southern Illinois University Press.
A forthcoming fellow at the Virginia Center for the Creative arts for 2016, she earned her MA in American Literature from the University of South Carolina and her MFA in poetry from the Bennington Writing Seminars.
Her poetry has appeared or will be appearing in Four Chambers Literary Magazine, Muse/A Journal, Bridge Eight Literary Magazine, Gulf Coast, Chautauqua Literary Journal, Drunken Boat, The Raven Chronicles, Poet Lore, A&U: America's AIDS Magazine, Mason's Road and others. Her poems have been published in a number of anthologies including The Great Gatsby Anthology, The Sense of the Midlands, Lavandaria: A Mixed Load of Women, Wash and Word, The Southern Poetry Anthology Volume V: Georgia and the My Cruel Invention Anthology with Meerkat Press.
Kristen Arnett | Fiction
Kristen Arnett is a fiction and essay writer who has held fellowships at Kenyon Review, Tin House, and Lambda LiteraryFoundation. She was awarded Ninth Letter's 2015 Literary Award in Fiction and was runner-up for the 2016 Robert Watson Literary Prize at The Greensboro Review. Her work has either appeared or is upcoming at North American Review, The Normal School, The Greensboro Review, OSU's The Journal, Portland Review, Tin House Flash Fridays/The Guardian, Ninth Letter, Superstition Review, Blunderbuss Magazine, Pithead Chapel, Joyland Magazine, Grist Journal, Bridge Eight, Hawaii Pacific Review, Timber Journal, Salon, The Rumpus, The Toast, Burrow Press Review, and Fourculture Magazine. Her debut story collection, Felt in the Jaw, will be published by Split Lip Press in Fall 2017.
Jayleen Cerda | Poetry
Jayleen Cerda writes fiction, creative nonfiction, and poetry about her experiences as a Chicana in America, being a spiritual Catholic and the concept of regret. She studies creative writing at Douglas Anderson School of the Arts and is the managing editor of The Artisan student newspaper. Although she was born in Chicago, she has lived in Jacksonville, Florida, for most of her life. Jayleen's work has been recognized with Silver Keys at the regional level of the Scholastic Art & Writing Awards.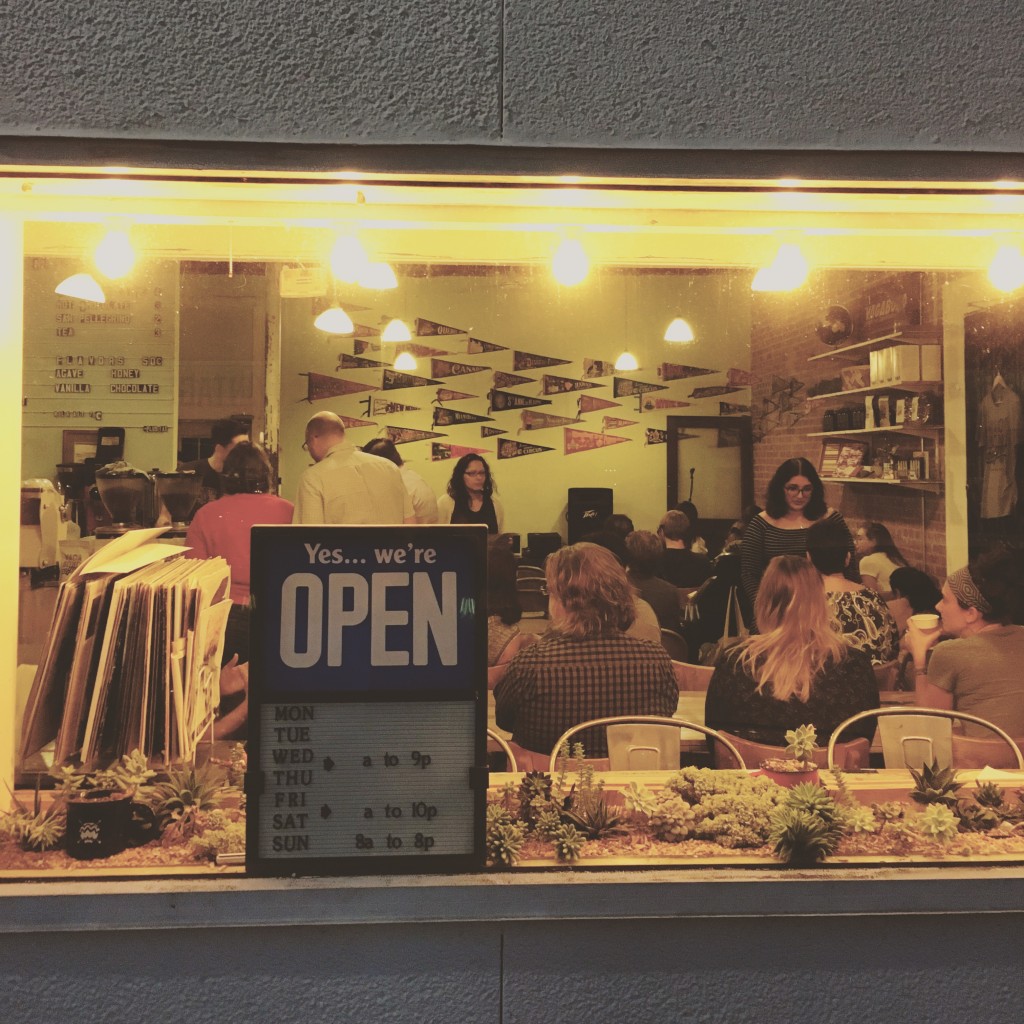 Wednesday, June 22
7PM • FREE 
Root Down (1034 Park St.)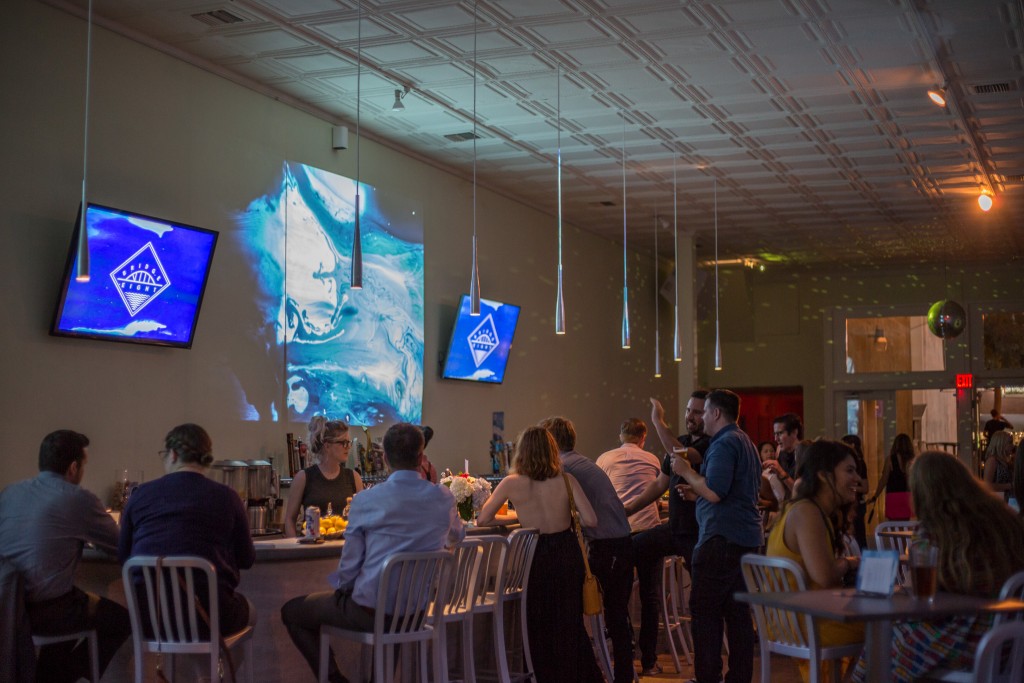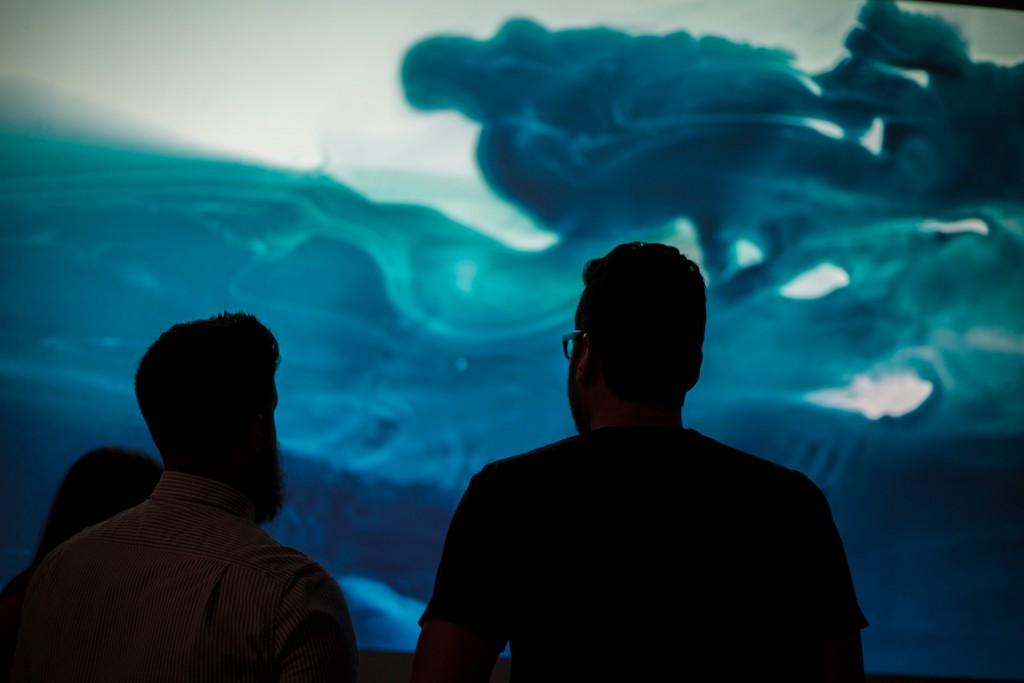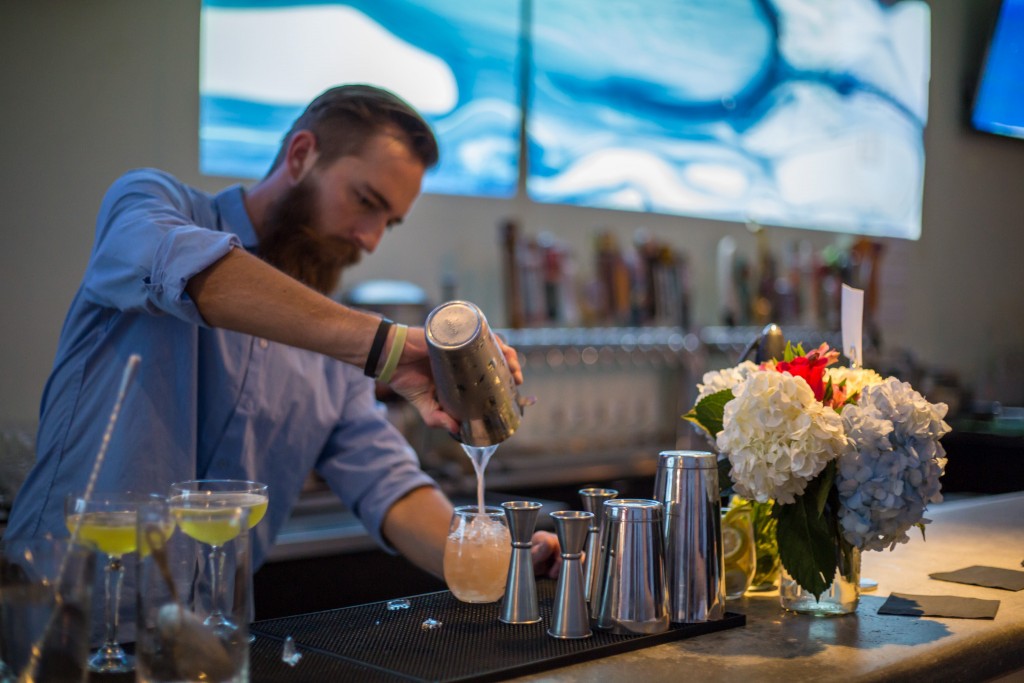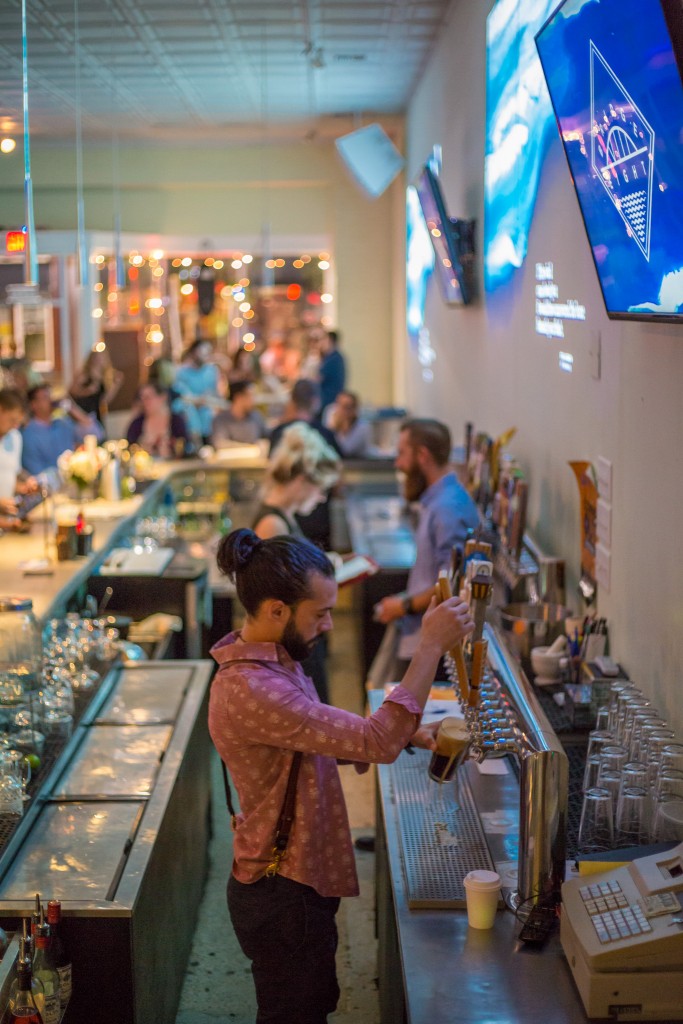 Bridge Eight in Tampa
February 5, 6-8pm
An Evening of Words with Brian Petkash & Steven Thomas Howell
Learn More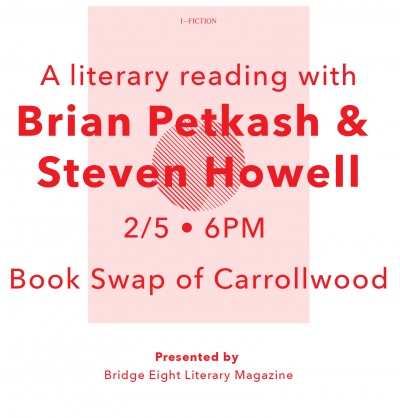 ---
Bridge Eight @ Madewell
December 10, 6-8pm
a Benefit Event for Bridge Eight
Madewell, the jean-lovers destination, is hosting a benefit event for Bridge Eight Literary Magazine, along with Vagabond Coffee Co. at its St. John's Towncenter retail location. A percentage of every sale during the evening will go to Bridge Eight.
It's a huge honor for us and we'd love for you to stop in for even just a portion of what will be a great event. We promise that you'll find coffee, shopping, magazines and short readings by:
6:10pm – Jessica Hatch
6:30pm – Emma Pulley
6:50pm – Druscilla Kiker
7:10pm – Rick Sell
7:30pm – Jacquelyn Meisburg
7:50pm – Drew Bond
Address: 4813 River City Dr Suite 131, Jacksonville, FL 32246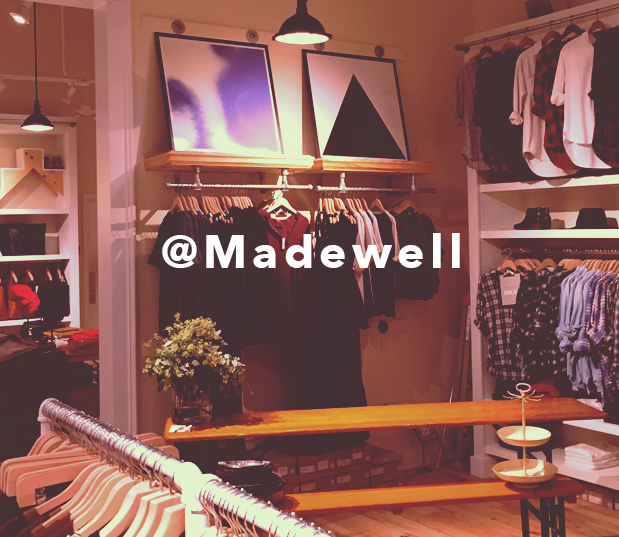 ---
Abridged.
Bridge Eight's semi regular reading series that showcases writers making an impact, both in Jacksonville and beyond.
Saturday, Oct. 17
7PM • FREE
The Barnett
112 W. Adams St.
Jacksonville, Fl 32202
www.thebarnettjax.com
View on Facebook
Featuring:
Eric Boyd | Fiction
Eric lives in Pittsburgh and is working on his first short story collection, "Brownfields". His work has been published by The Missouri Review, Cheap Pop, Guernica, Burrow Press, Midwestern Gothic, Luna Luna, and Fourth River, among others; he has appeared in Akashic Books' "Prison Noir", edited by Joyce Carol Oates, as well as Trinity University Press' "Words Without Walls", which also features work by Oates, Nick Flynn, and Tim O'Brien.
Boyd is a winner of the 2012 PEN Prison Writing award, a program which he now mentors for. His tumblr page [EricBoydblog.tumblr.com] is featured on the poetry section of that site, highlighting his daily six word stories/poems, as well as longer works. 
J. Bradley | Fiction & Poetry
J. Bradley's is a Best of the Net and Pushcart Prize nominated writer whose work has appeared in numerous literary journals including decomP, Hobart, and Prairie Schooner. He was the Interviews Editor of PANK, the Flash Fiction Editor of NAP, and the Web Editor of Monkeybicycle. He is the author of the poetry collection Dodging Traffic (Ampersand Books, 2009), the novella Bodies Made of Smoke (HOUSEFIRE, 2012), the graphic poetry collection The Bones of Us (YesYes Books, 2014), illustrated by Adam Scott Mazer, the prose poem chapbook It Is A Wild Swing Of A Knife (Choose the Sword Press, 2015), and the forthcoming flash fiction chapbook No More Stories About The Moon (Lucky Bastard Press, 2015. He is the curator of the Central Florida reading series There Will Be Words and lives at iheartfailure.net.
Tiffany Melanson | Poetry
Tiffany is a poet, performer and graduate of the Bennington Writing Seminars. Her work has appeared in Bridge Eight Literary Magazine, online journal deadpaper and on Swamp Radio, a live radio and podcast experience celebrating the culture, art and history of Northeast Florida, where she is both occasional co-host, interviewer and frequent contributor. Her work is forthcoming in Coda and also currently featured in The Cummer Museum of Art and Gardens' exhibit, Reflections: Artful Perspectives on the St. Johns River.
In addition, she teaches poetry workshops, magazine production and oral interpretation at Douglas Anderson School of the Arts.
Photos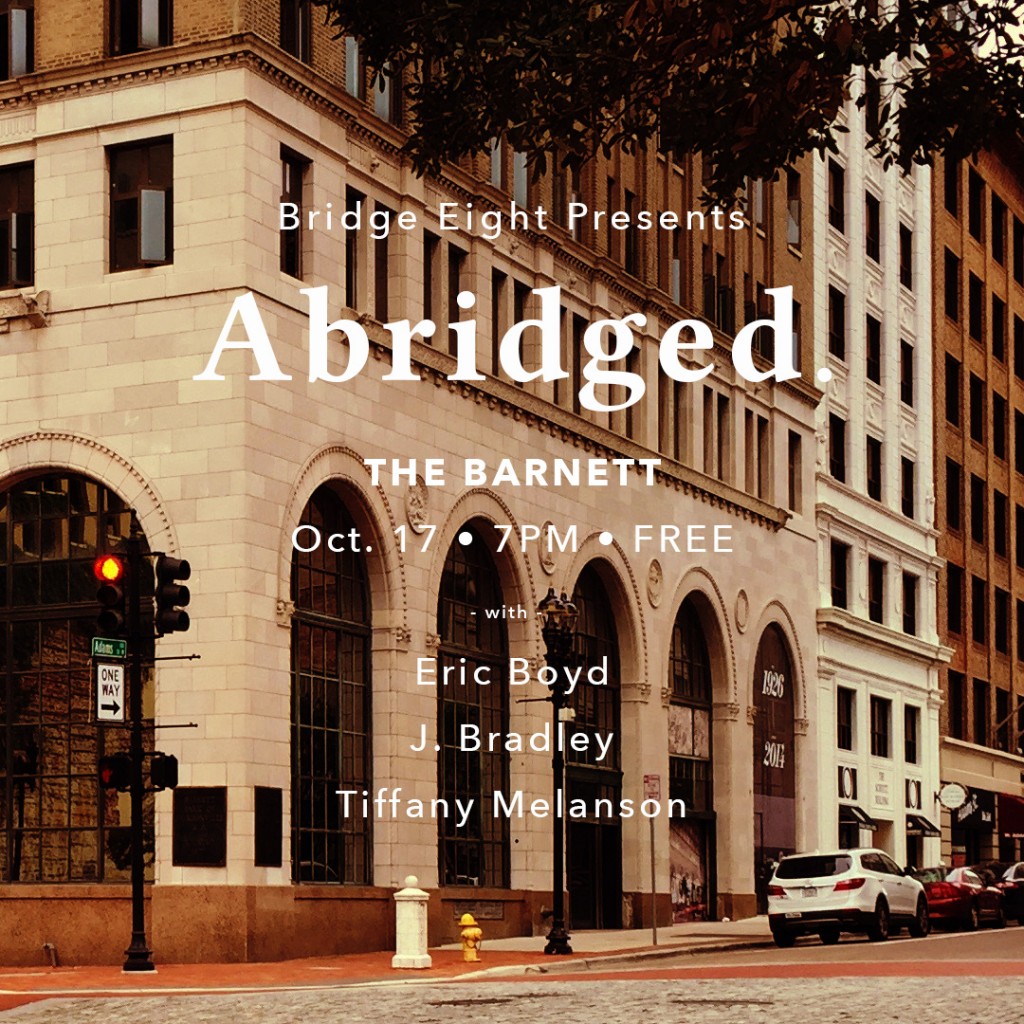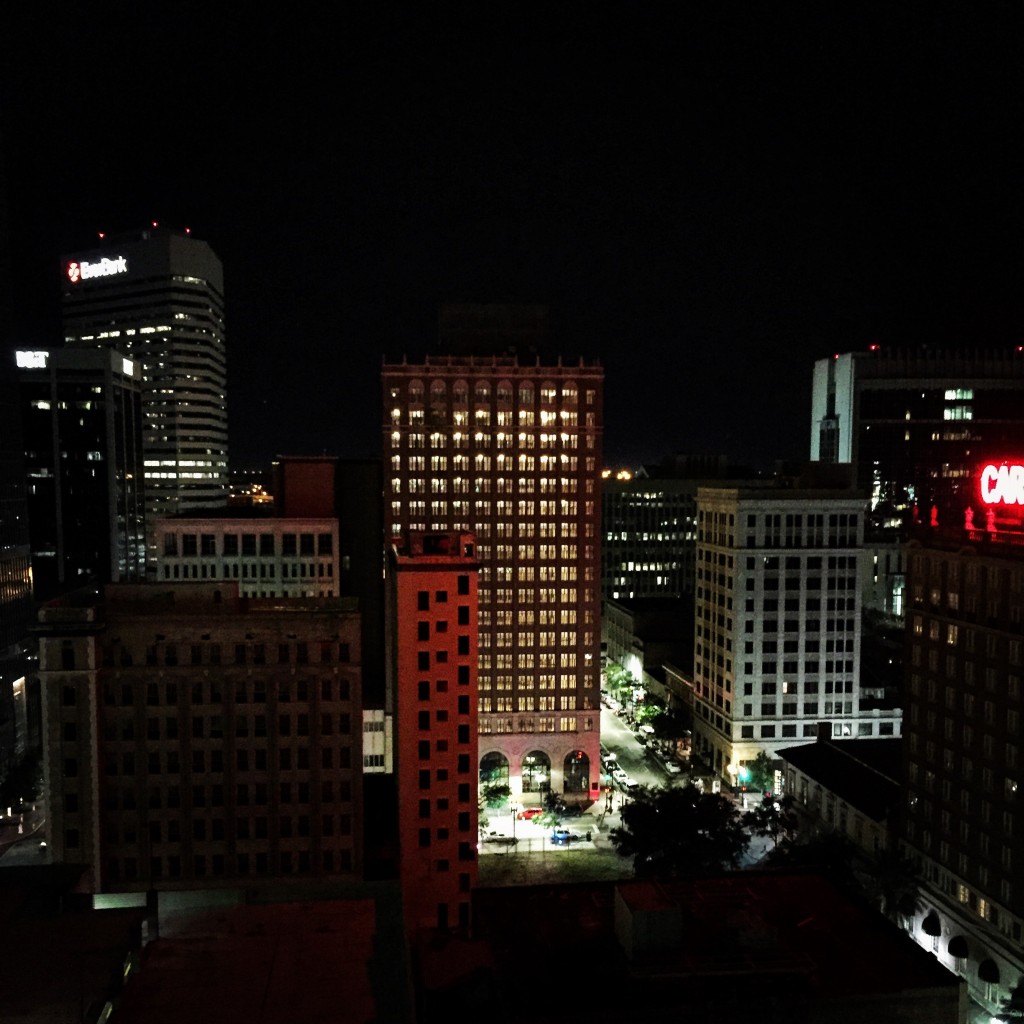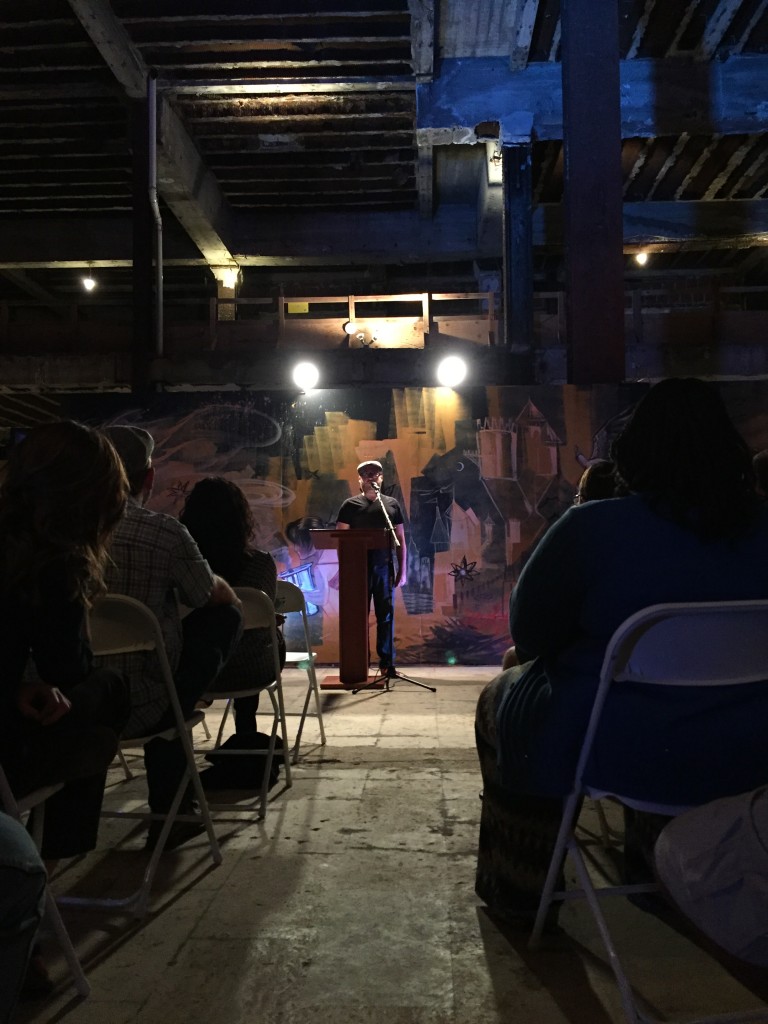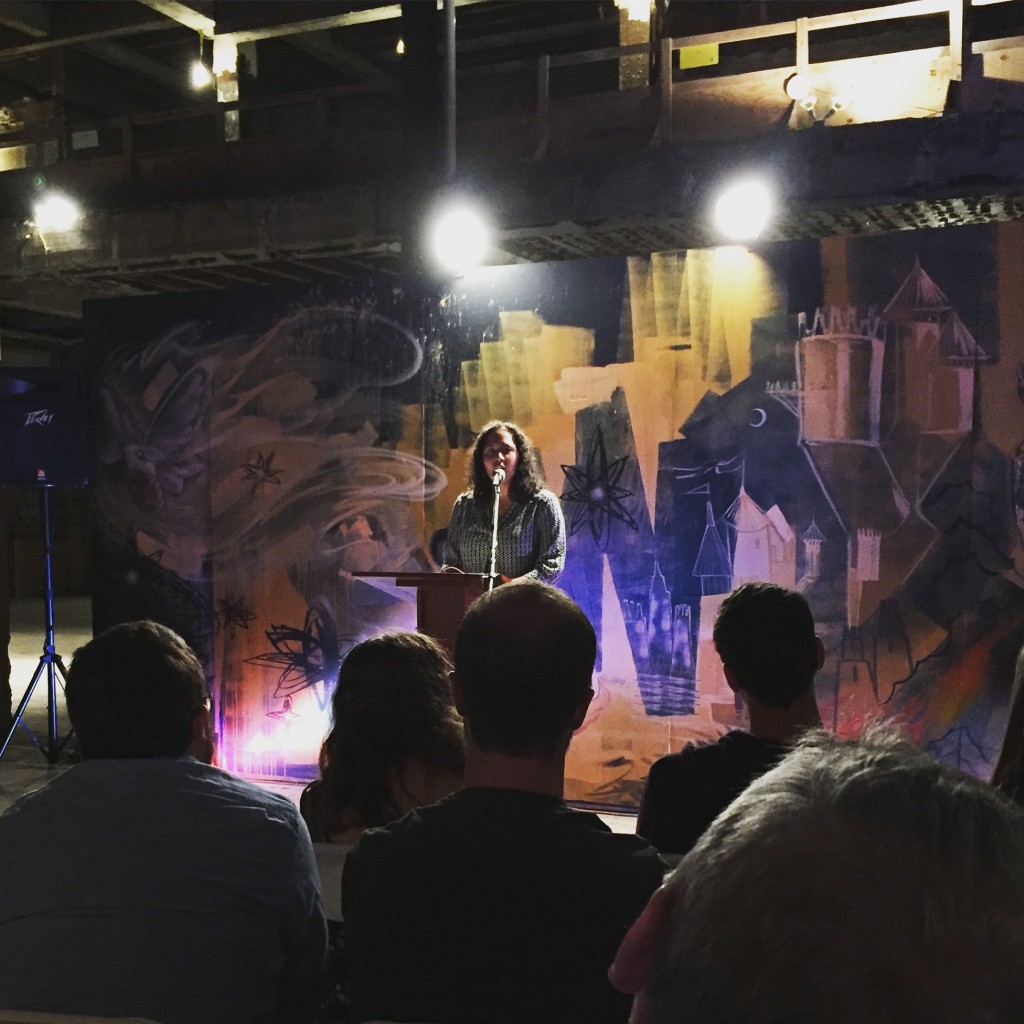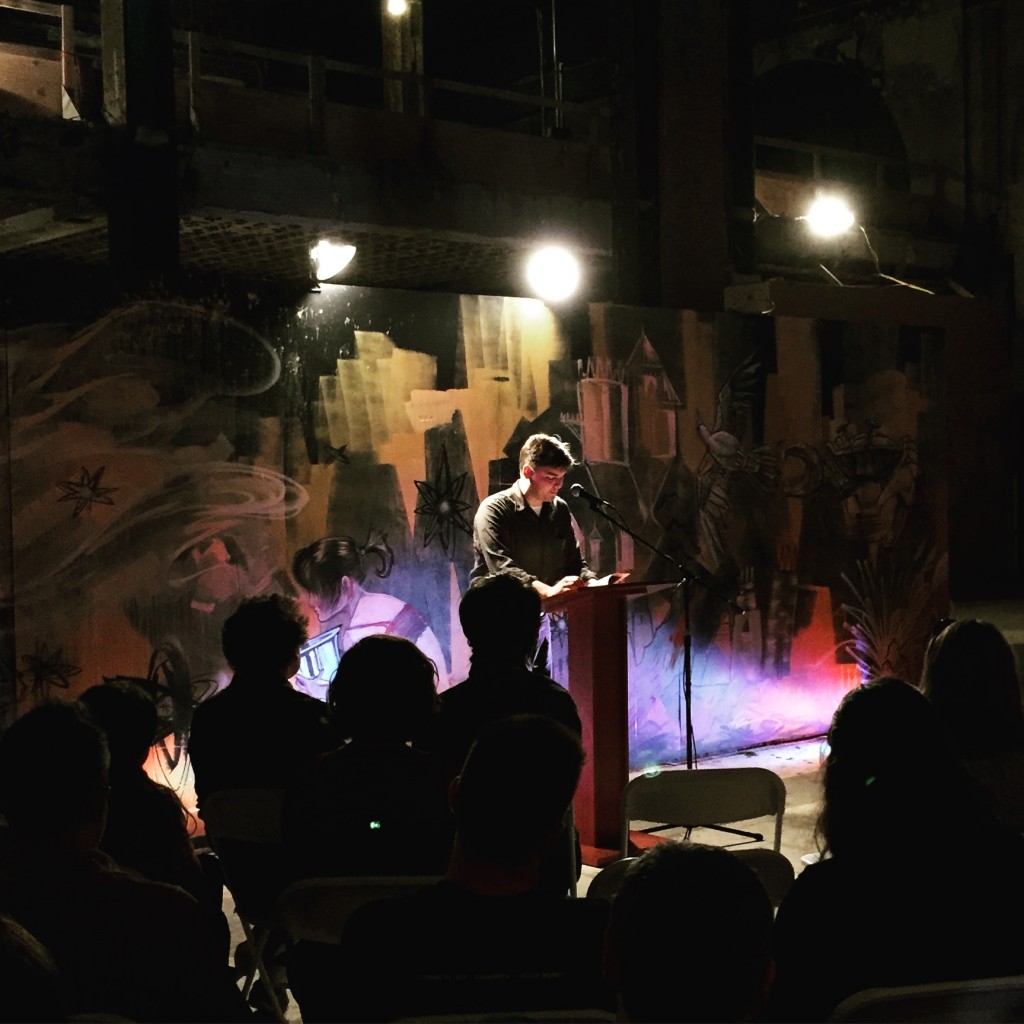 ISSUE 02 RELEASE PARTY
A literary evening in the recently redevelopment Jessie Ball Dupont Center in downtown Jacksonville. Over 175 people came out to celebrate the release of Issue 2 and celebrate the city's growing literary culture.
Photography by Dustin Wooten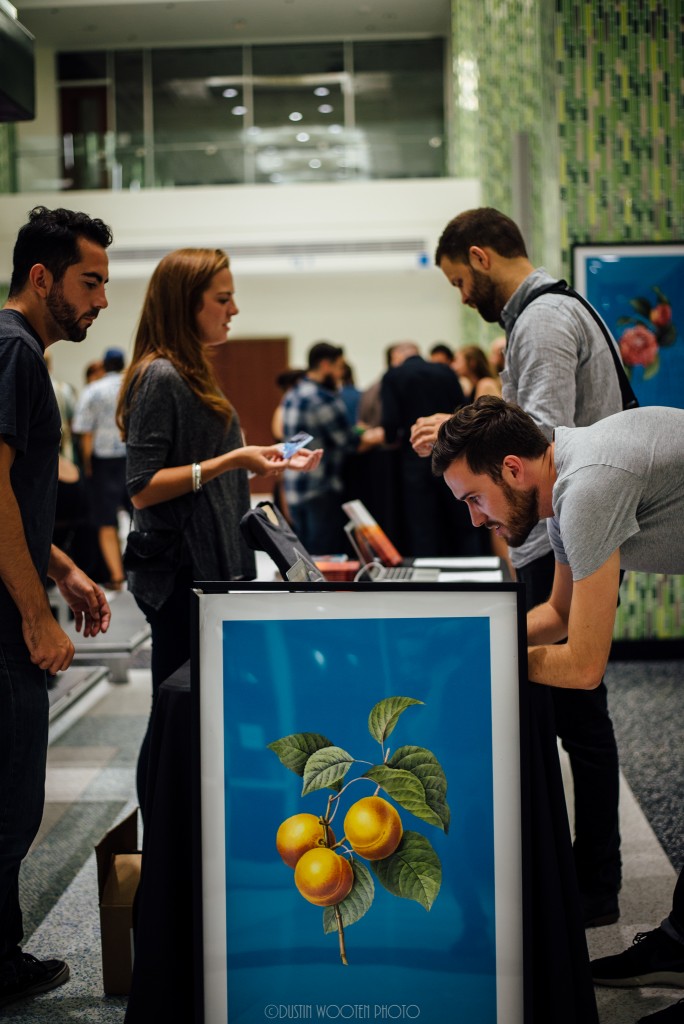 Thursday, May 28 • 7PM
Hemming Park
Readings by:
Jeff Parker
Jeff Parker's most recent book is Where Bears Roam the Streets:
A Russian Journal (Harper Collins). He also wrote the novel Ovenman
(Tin House) and the short story collection The Taste of Penny (Dzanc).
With Pasha Malla he co-assembled the forthcoming book of found
sports poetry Erratic Fire, Erratic Passion (Featherproof).
He was the Founding Director of the Low-Residency MFA at the
University of Tampa, and he currently teaches in the MFA Program
for Poets & Writers at UMass Amherst.
Shane Hinton
Shane Hinton holds an MFA from the University of Tampa.
He is the author of the debut story collection, Pinkies, and his fiction
has appeared or is forthcoming in Word Riot, The Butter, The Nervous
Breakdown, story South, Dead Mule School, Atticus Review &
elsewhere. He lives in the winter strawberry capital of the world.
Teri Youmans Grimm
Teri Youmans Grimm's work has appeared in numerous journals and anthologies.
She teaches in the University of Nebraska's low-res MFA program. Her
collection, Dirt Eaters was published by the University Press of Florida
and her second collection, Becoming Lyla Dore, will be published by
Red Hen Press in the spring of 2016.
Photos
Courtesy of Hemming Park